Store Information
Phone: 231-347-8043
Hours: Mon-Sat 10-5 PM.
Address: 2017 U.S. 31 N, Petoskey, MI 49770
About Us
Bailey's Petoskey Stones
20 years, and many more to come!
Bailey's Place is a cozy little shop located just North of Petoskey, Michigan and is home to Michigan's state stone, the Petoskey Stone, a 350 million year old fossilized coral. Bailey's Place features only the finest examples of Petoskey Stone in raw, polished and finished sterling silver jewelry. For the past 20+ years, Bailey has chosen only the highest quality stones to work with. With exacting standards, stones are selected, cut, processed and made into beautiful jewelry assuring that you get the best of the best. You will be able to see how these efforts pay off in the quality of the stones you buy.
In addition to the famous Petoskey stone, Bailey's Place also carries interesting and unique stones from around the world. Reasonably priced and appealing to all ages and interests, you'll find the perfect gift or reminder of your vacation in Northern Michigan.
Bailey also offers a list of the healing properties and metaphysical uses of many stones and crystals. This reference list is concise, laminated and easy to use.
Stop by Bailey's Place and ask questions, see Petoskey stones from raw to finished and learn about these fascinating fossils.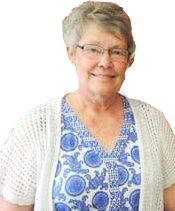 President's Petoskey stone hails from Bailey's Place